Software You generate – Software We Help Promote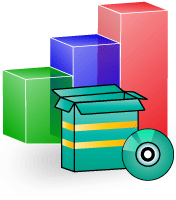 Get Your Software Promoted Online: We extend help in promoting your software over the Internet. We will submit your software to the download sites and other resources thereby elevating your website position in Google search engine for particular keywords.
Get your software submitted to download sites
Get your software submitted to shareware sites
Get direct downloads from the software archives
Get many more slots pointing to your site in the search results
Get your website position elevated in Google for specific keywords
Why Submit Software Yourself & Invite Discomfort? Instead Let Us Help You with It:
We save you from the effort of submitting software to shareware sites; there are hundreds of them! To add to the discomfort, each site has somewhat different method of submitting the info. Further, some sites even require a username and password. Forget landing into the trouble of this complex submission – give this task to us, we will take pleasure in doing it for you. We save you from the time consuming registration process, which is there is many sites where you are asked to login.
Where We Suit Your Need Most Aptly: Because of so much variation in software submission activity in various shareware sites, commercially available programs for software submission just cannot work for every different shareware site. This is where we suit your need most aptly as our expert SEO team will do the ENTIRE process of software submission in ALL sites just rightly for you and for your comfort.